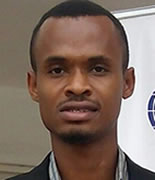 Akinmoju Olumuyiwa N.
B.Sc., MSc.
Environmental & Social Governance

Olumuyiwa is responsible for ensuring compliance of Unique Venture Capital Management Company (UVCMC) and its multiple portfolio companies with applicable Environmental and Social Governance requirements.
He also coordinates the Environmental and Social Governance Units of West Africa Venture Fund (WAVF) in 25 portfolio companies in Liberia and Sierra Leone.

Olumuyiwa had his first degree at the University of Lagos, earning B.Sc. (Hons) Zoology (Environmental Toxicology Major). On completion of the mandatory National Service in Nigeria, he was awarded a postgraduate Commonwealth Scholarship to study Environmental Sustainability and Green Technology at Keele University, Staffordshire U.K. While on his MSc. he completed a Level 3 Certificate Course in Leadership from the Institute of Leadership and Management (ILM), U.K.
In addition, he holds a Certificate in "National Adaptation Plans: Building Climate Resilience in Agriculture" from the United Nations Institute for Training and Research (UNITAR), Zurich, Switzerland.

He is an Associate Member of the Society for Environmental Toxicology and Pollution Mitigation (SETPOM), Lagos, Nigeria, and a Member of International Solar Energy Society (ISES), Freiburg, Germany.
He has attended conferences on environmental management and sustainable energy in Nigeria and UK.